Norwegian tech company AutoStore today unveiled the latest version of its warehouse storage and retrieval robot, as it seeks to boost the efficiency of its automated fulfilment system. 
Dubbed the P5 Pro, the electric cube-shaped robot is fitted with next-gen lithium titanium oxide batteries. The company says this allows the little robotic workers to toil harder and longer. The improved battery technology also enables AutoStore's customers to cut the number of charging points in their warehouses by 85%, boosting storage capacity.
"Retailers are constantly looking for new ways to adapt to rising customer demand for more, faster delivery of goods. These more efficient robots can help them fulfil this need," Carlos Fernandez, the company's chief product officer, told TNW.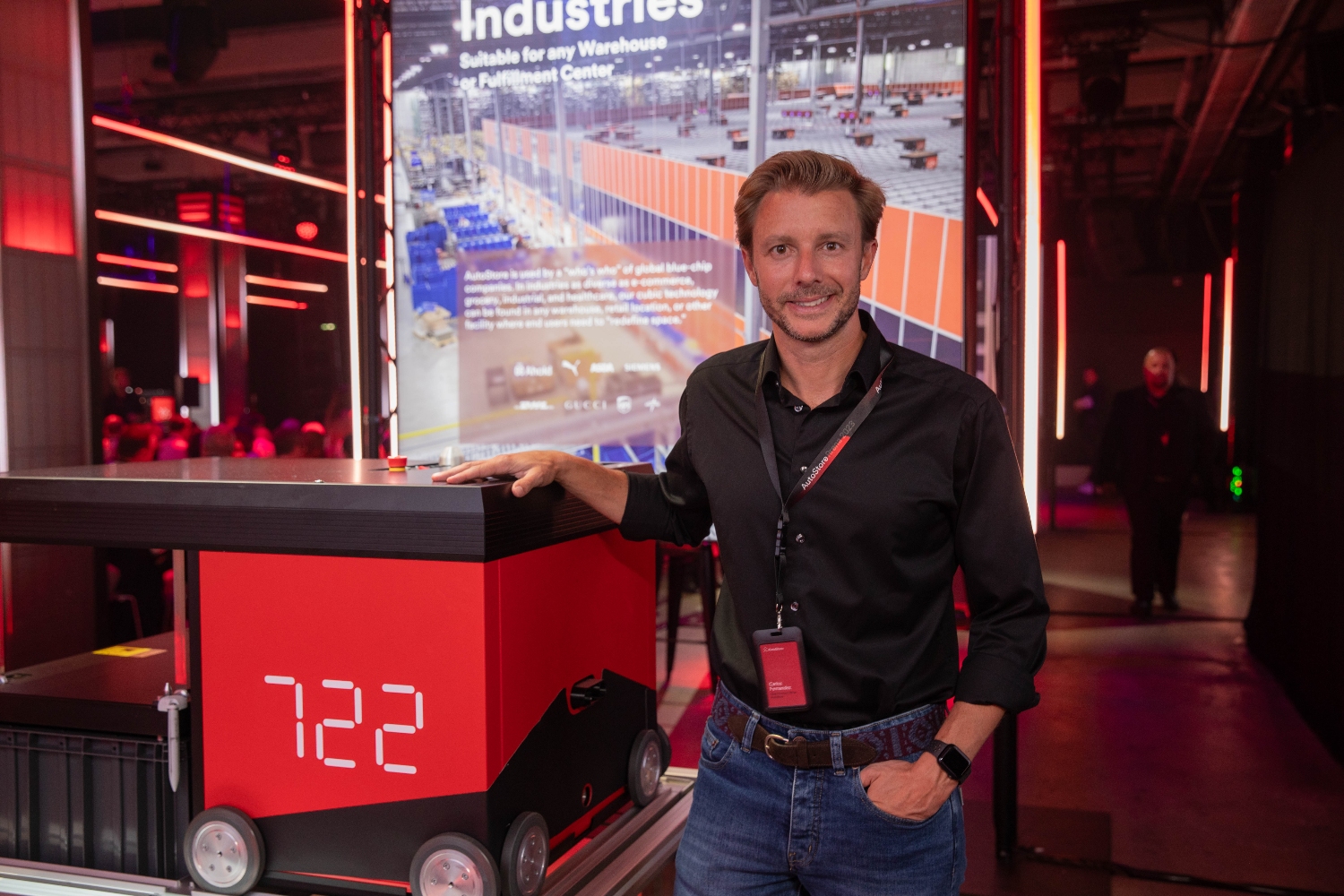 Founded in 1996, AutoStore has developed a cube-based storage system where small robots navigate a grid-like structure to retrieve and store items in bins. Unlike a normal warehouse where items are stacked on shelves and workers have to climb up a ladder or use a forklift to retrieve each product, in an AutoStore the products are delivered straight to a station where a (human) worker packs them ready for shipping. 
Letting robots do the legwork isn't just faster and safer, it also means the warehouse can be much, much smaller. The system uses four times less space than a manual setup, and increases productivity by up to five times due to time savings, said the company. It also frees up employees to take on less physically demanding jobs.
"There's a misconception that automation is bad for jobs, but I think it's quite the opposite," said Fernandez. "Our robots don't take people's jobs, they allow employees to do better, safer ones." 
Currently, some 45,000 AutoStore robots are operating in 1,200 sites across 50 countries serving over 800 customers — including the likes of IKEA, DHL, Decathlon, Gucci, and Puma.
In 2019, AutoStore was sold to American private equity firm THL Partners for NOK 16bn ($1.88bn), becoming Norway's first unicorn company in the process. A couple of years later, the Softbank-backed firm went public at a value of $12.4bn, making it one of Norway's largest-ever IPOs.
For Fernandez, key to the company's success is flexibility. "When customers are thinking about automation they need a solution that is flexible enough to grow and change with their business," he told TNW. 
The modular, LEGO-brick-like design of the AutoStore system means that it can fit to any sized warehouse, and can be expanded quickly, to accommodate for, for instance, a surge in demand during the Christmas holiday period. 
As coronavirus restrictions led to a surge in online shopping, demand for the company's products shot up. Sales jumped 88% in the first half of 2021 to about $150mn, AutoStore told Bloomberg. 
And now, amid an economic downturn, warehouse operators are looking for ways to cut costs, which is exactly what AutoStores' latest robot was designed to do. 
The P5 Pro has already been trialled in the warehouse of existing customer Boozt, a Swedish fashion giant which operates an existing fleet of over a thousand AutoStore robots at its facility in Malmö. 
Orders for the new robot will open up from next month, with first deliveries beginning at the end of 2024, said Fernandez.