We're thrilled to announce the return of GamesBeat Next, hosted in San Francisco this October, where we will explore the theme of "Playing the Edge." Apply to speak here and learn more about sponsorship opportunities here. At the event, we will also announce 25 top game startups as the 2024 Game Changers. Apply or nominate today!
---
Berkeley SkyDeck, a global hub for entrepreneurship and tech accelerator, is gearing up for its largest Demo Day yet as it prepares to showcase 24 innovative startups.
The event is scheduled to take place on September 20 at Zellerbach Hall in Berkeley, California, in on the campus of the University of California at Berkeley.
The lineup of Batch 16 companies participating in Demo Day represents a diverse range of industries, including climate tech, robotics, deep tech and AI, chips and hardware, gaming, and fintech. This year's Demo Day sets a new record for Berkeley SkyDeck, highlighting the organization's continued growth and influence in the startup ecosystem. Investors from major Silicon Valley investment and venture capital firms will have the opportunity to hear from each of the participating companies.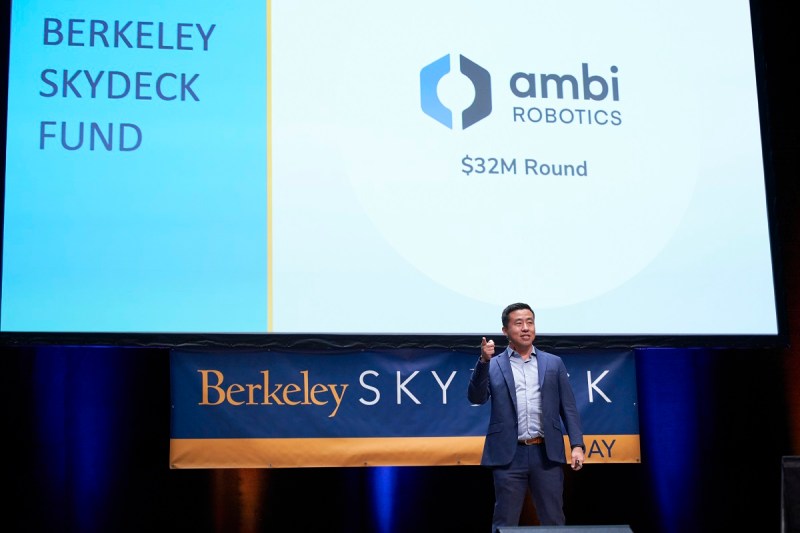 Batch 16 is the largest cohort to date, with 24 companies selected out of 1,800 applications, resulting in an acceptance rate of just 1.3%. Notably, this cohort marks a significant milestone as it includes the first-ever life science startups founded by UC Berkeley faculty members through the Life Science Entrepreneurship Venture Grant.
Event
VB Transform 2023 On-Demand
Did you miss a session from VB Transform 2023? Register to access the on-demand library for all of our featured sessions.
Among the faculty-led companies participating in the newly introduced UC Berkeley Life Sciences Entrepreneurship Center (LSEC) Bio Track are AsparaGlue and MZR Neurotech. Additionally, Batch 16 features startups at the forefront of their respective industries, such as generative AI for gaming and SaaS, low-cost performance semiconductors and microchips, and travel bookings.
Chon Tang, founding partner of Berkeley SkyDeck Fund, said in a statement, "The technologies that power the future won't come out of Silicon Valley alone. We believe Batch 16 represents some of the most innovative ideas from around the world, and we are excited to see the response from the broader investment community."
Berkeley SkyDeck provides selected cohort companies with benefits including $200,000 in funding, free and discounted resources valued at $750,000, and access to an extensive network of UC Berkeley alumni, faculty, and advisors.
The impact of Berkeley SkyDeck's support is evident from the success of previous cohorts. Notably, multiple startups from Batch 15, such as Clearpol, Socialtrait, and Okomera, were able to secure substantial seed funding rounds ranging from $3 million to $5 million from leading venture capital funds shortly after their Demo Day presentations.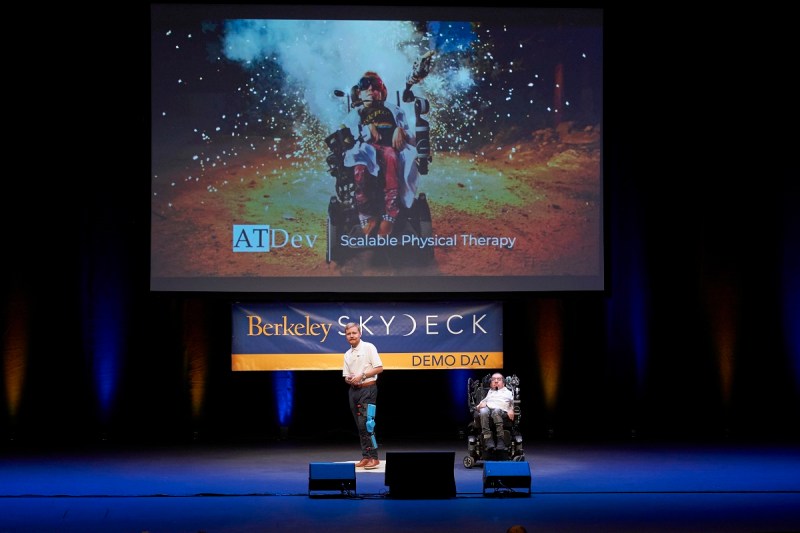 Caroline Winnett, executive director at Berkeley SkyDeck, said in a statement, "When selecting companies for a Berkeley SkyDeck Cohort, we look for companies that have moonshot visions to completely change the world. This group of companies is poised to help us rethink wearable technology, the flow of payments, treatment for cancer, and autonomous robots, among other industries."
With applications for Batch 17 recently closed, Berkeley SkyDeck is already seeing substantial interest, with the number of applications nearly doubling compared to Batch 16. Notably, Batch 17 will introduce a specialized Climate Tech Track led by Shuo Yang, a partner at leading climate tech venture capital firm Lowercarbon Capital.
As Berkeley SkyDeck enters its fourth year and continues to invest from its $60 million Fund II, it has already made a significant impact by supporting 160 companies from 30 countries across various industries.
What sets the SkyDeck Fund apart from other venture capital funds is its unique profit-sharing model, where half of its profits are reinvested into UC Berkeley, furthering the university's commitment to delivering excellence in education.
GamesBeat's creed when covering the game industry is "where passion meets business." What does this mean? We want to tell you how the news matters to you — not just as a decision-maker at a game studio, but also as a fan of games. Whether you read our articles, listen to our podcasts, or watch our videos, GamesBeat will help you learn about the industry and enjoy engaging with it. Discover our Briefings.